Where Productivity and Print Quality Meets
Next generation print workhorse built for colour consistency, fast print speeds, low running costs while offering remarkable reliability and high quality.
60″/1524 mm
8-colour LUCIA PRO pigment ink
500GB Encrypted hard disk drive
Impressive media handling system
Standard come with dual roll system
Ideal for commercial advertisement posters, signages, POS and soft proofing
Robust security, extensive suite of software and solutions
RSP : RM56,032.00 / unit.
FREE : 3 years on-site warranty.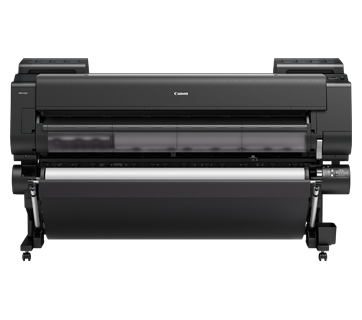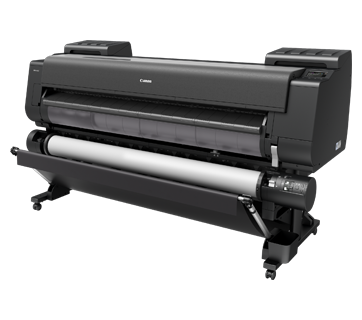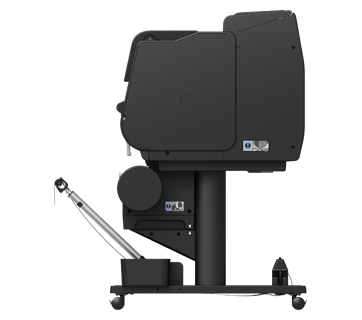 Advanced Automatic Media Handling
Ease operation workflow and free up operators' physical time spent on print preparation through intelligent automatic media feeding, automatic media detection and automatic remaining roll amount estimation are shown on the operation panel.
High Quality 'True-to-life' Prints
With the use of Canon's LUCIA PRO pigment inks, high precision mechanical platform, fast processing L-COA PRO high-speed image processing engine and precise ink ejection, high quality and 'true-to-life' prints are always created.
Robust Security and Extensive Software
Provides end-to-end data theft prevention once print job is sent from host PC to the printer; made possible with its robust security. Coupled with an extensive suite of software designed, the PRO series is able to print everything from posters, graphics, signages to high quality photo easily.
Quality Printing by LUCIA PRO INK
Additional Info for Unique Technologies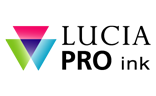 LUCIA PRO Ink
LUCIA PRO pigment ink microencapsulates the colour materials to exhibit high ink colour performance with broader colour gamut. Prints are delivered with vibrant colours, excellent colour expression, superior dark area reproduction with low graininess and good gloss characteristic, providing true-to-life prints.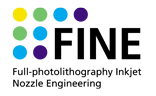 FINE Print Head​
Get rich and grain-free quality photo image with minimum ink droplets and high printing resolution for lab-quality printouts.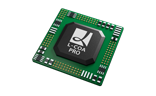 L-COA PRO Image Processing Engine​
L-COA PRO imaging processor drives high printing speed and supreme print quality.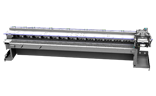 High-Precision Mechanical Platform​
The PRO-series uses a printer mechanical platform with a highly precise and rigid printer frame capable in suppressing oscillation and shaking during print head scanning. Together with high-precision ink placement with little intercolour discrepancy, these greatly influences the ink ejection accuracy for high quality print reproductions.
Non-Firing Detection and Compensation System​
Equipped with in-built sensor, the non-firing detection and compensation system checks the ink ejection from print head nozzles and when a blockage is detected, another nozzle automatically provides backup. This prevents printing failures due to banding and also reduces head cleaning frequencies.
The following workflow solutions are designed to help you get the most out of your printer.​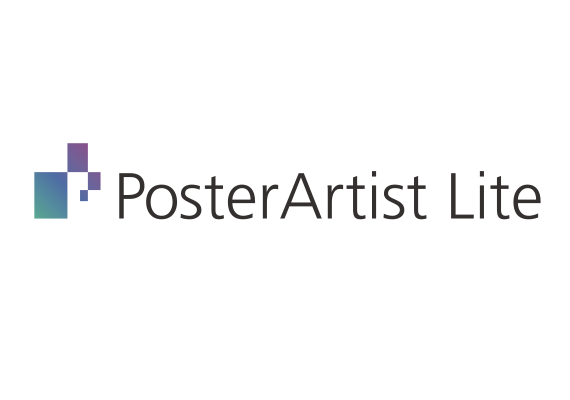 PosterArtist Lite​
Create professional-looking posters in-house with a wide variety of templates, stock photos and clip art for various business types and themes.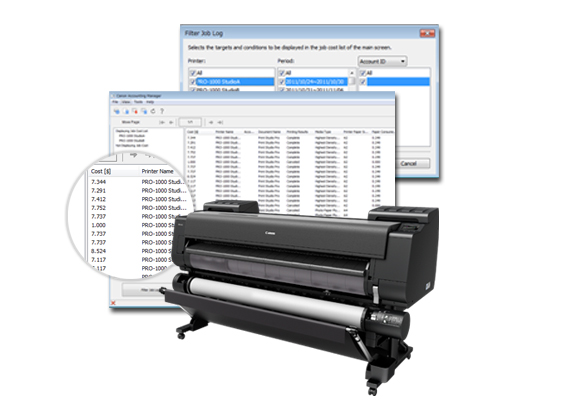 Accounting Manager Track ink and media usage for cost calculation and reporting.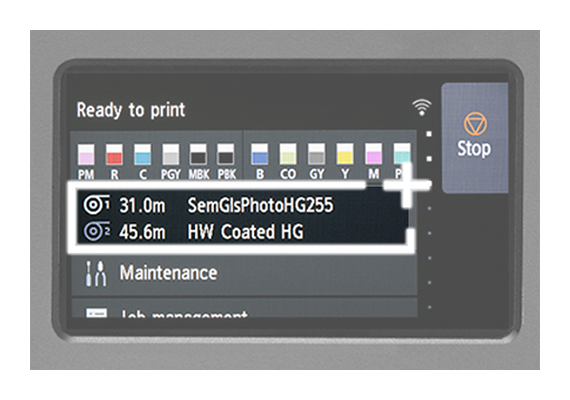 Media Configuration Tool
Easily manage, update and arrange media information in printer's operation panel and printer driver.
Device Management Console – Effectively manages multiple printers, monitor activities such as error messages and printer information up to 50 printers.

Quick Utility Toolbox – Quick access to supporting utilities and settings. From printer information, speed dial and destination folder settings to scanning and cloud sharing.

Professional Print and Layout – This software offers features such as auto nesting of images, printing of Exif data and print settings, pattern printing, enhanced layout functions and soft proofing.​​​​​​

Direct Print & Share – Batch printing, job presets, shortcut prints can be sent easily and efficiently.

Free Layout Plus – Enjoy nesting, tiling and duplex printing features.

AutoCAD® Optimized Printer Driver – Optimised printer driver for optimal printing control and enables faithful printing of drawing data created with AutoCAD®. ​​

Easy-PhotoPrint Editor – Edit, trim and rotate your images into unique layouts and designs, including posters, calendars, collages and more. Available on iOS, Android OS.​​​​​​​​​​​​​​​​​​​​​

Apple AirPrint – Print PDF files wirelessly via mobile app for Apple iPad® and iPhone®.​​​​​​​​​​​​​​​​​​​​​ ​​​​​​

Canon Print Service – Direct document and photo printing via mobile app from Android devices without the need to download any printer-specific applications. ​​​​​​​​​​​

Canon Print Inkjet/ SELPHY – Print PDF files wirelessly via mobile app for Android tablet and smartphone.​​​​​​​​​​​​​​
CANON imagePROGRAF PRO-561S Specifications
PRINTER
Printer Type
8 Colour 60″/ 1524 mm
Number of Nozzles
18,432 nozzles (1536 nozzles x 4 colour, 3072 nozzles x 4 colour)
Print Resolution
2400 x 1200 dpi (Maximum)
Nozzle Pitch
600 dpi x 2
Line Accuracy
±0.1 % or less
User adjustments necessary. Printing environment and media must match those used for the adjustments.
CAD paper required: Plain paper, CAD tracing paper, coated paper, CAD translucent matte film only.
Ink Droplet Size
Minimum 4 Picoliter per colour
Ink Capacity
Sales Ink: 160ml/ 330ml/ 700ml
Bundled Starter Ink: 330ml
Ink Type
Pigment Inks, 8 Colour – Photo Black, Matte Black, Cyan, Magenta, Yellow, Photo Cyan, Photo Magenta, Grey
Printer Language
SG Raster (Swift Graphic Raster), PDF (Version 1.7), JPEG (Version JFIF 1.02)
Standard Interfaces (Built-in)
USB A Port: USB Memory (Direct Print)

USB B Port: Built-in Hi-Speed, Full Speed (12 Mbit/sec), High Speed (480 Mbit/sec), Bulk Transfer, Series B (4 pins)

Gigabit Ethernet: Built-in IEEE 802.3 10 base-T, IEEE 802.3u 100 base-TX/ Auto Negotiation, IEEE 802.3ab 1000 base-T/ Auto Negotiation, IEEE 802.3x Full Duplex. SNMP: Canon-MIB, HTTP, TCP/IP (IPv4/ IPv6)

Wireless LAN: IEEE802.11n/g/b. WEP (64/128bit), WPA-PSK (TKIP/AES), WPA2-PSK (TKIP/AES)
Memory
Standard Memory: 3GB
Hard Disk
500GB (Encrypted HDD)
PRINTING SPEED
Plain Paper (AO Size)
01:21 (Fast)
02:24 (Standard)
Heavyweight Coated Paper (A0 Size)
01:23 (Fast)
02:24 (Standard)
05:34 (High)
Heavyweight Photo Glossy Paper (A0 Size)
02:56 (Fast)
04:44 (Standard)
05:34 (High)
MEDIA HANDLING
Media Feed and Output
Roll Paper: One Roll, Front-loading, Front Output
Added Roll Paper: One Roll, Front-loading, Front Output (Default)
Cut Sheet: Front-loading, Front Output (Manual Feed using Media Locking Lever)
Media Width
Roll Paper/ Cut Sheet: 152.4~1524mm
Media Thickness
Roll Paper/ Cut Sheet: 0.07~0.8mm
Minimum Printable Length
Roll Paper: 101.6mm excluding Cloth and Canvas medias. 200mm for Cloth and Canvas media
Cut Sheet: 203.2mm
Maximum Printable Length
Roll Paper: 18m (varies according to the OS and application)
Cut Sheet: 2133.6mm (with stand)
Maximum Media Roll Outer Diameter
170mm or less
Borderless Printing Width (Roll Only)
Recommended: 515mm(JIS B2), 728mm(JIS B1), 1030mm(JIS B0), 594mm(ISO A1), 841mm(ISO A0), 10″, 14″, 17″, 24″, 36″, 42″, 44″, 50″, 54″, 60″

Printable: 257mm(JIS B4), 297mm(ISO A3), 329mm(ISO A3+), 420mm(ISO A2), 6″, 8″, 12″, 16″, 20″, 22″, 30″, 300mm, 500mm, 600mm, 800mm, 1000mm and custom roll width (152.4~1524mm)
DIMENSIONS & WEIGHT
Physical Dimensions (WxDxH) & Weight (kg)
Main Unit + Stand + Basket:
1999 × 984 × 1168 mm (Basket Opened), 1999 × 766 × 1168 mm (Basket Closed). Approx 141 kg
(including Roll Holder Set, excluding ink and print head)

Main Unit + Roll Unit + Stand + Basket:
1999 × 984 × 1168 mm (Basket Opened), 1999 × 766 × 1168 mm (Basket Closed). Approx 169 kg
(including Roll Holder Set, excluding ink and print head)
Packaged Dimensions (WxDxH) & Weight (kg)
Printer (Main unit with stand and pallet): 2227 x 915 x 1022 mm, approx 212 kg
Roll Unit: 2133 x 562 x 461 mm, approx 42kg
POWER AND OPERATING REQUIREMENTS
Power Supply
AC 100V-240V (50Hz-60Hz)
Power Consumption
Printing: 109 W or less
Sleep Mode: 2.0W or less
Power Off: 0.3W or less
Operating Environment
Temperature: 15℃~30℃, Humidity: 10%~80%RH (no dew condensation)
Acoustic Sound
Pressure: Operation approx. 49 dB (A) (Glossy paper, Image, Print priority: Standard), Standby: 35 dB (A) or less
Power: Operation approx. 6.7 Bels or less (Glossy paper, Image, Print priority: Standard)
(Measured on ISO7779 standard)
ACCESSORIES

Mandatory
Roll Unit: RU-63
Optional
2″/3″ Roll Holder: RH2-66
Product Catalogue PDF file : 
CANON Large Format Printer imagePROGRAF PRO-561S Brochure
 1.53MB
(You need to install Acrobat Reader to open the PDF files.)