Document Scanner imageFORMULA DR-M260
A more efficient, powerful and user-friendly scanner featuring state-of-the-art image processing capabilities
Remarkable scanning performance with supreme paper-handling reliability to keep your workflows fluid and enhance productivity.
80-sheets capacity ADF
60 ppm / 120 ipm
Up to 600 dpi in scanning resolution
Suggested daily volume of 7,000 scans a day
RSP : RM7,441.00 / unit.
FREE : 1 year on-site warranty.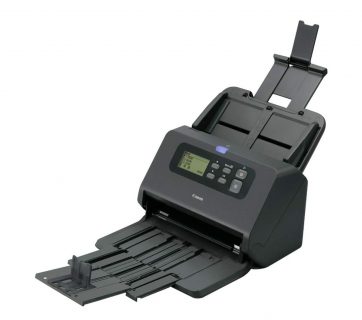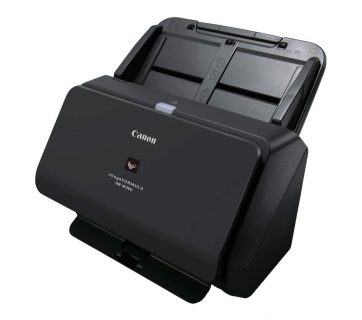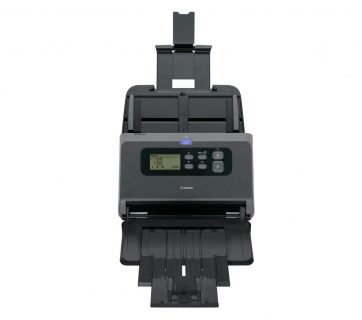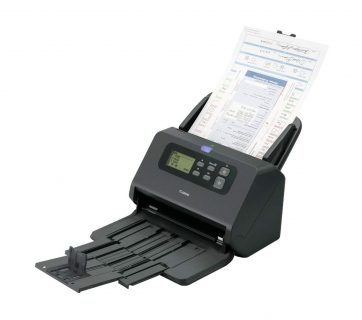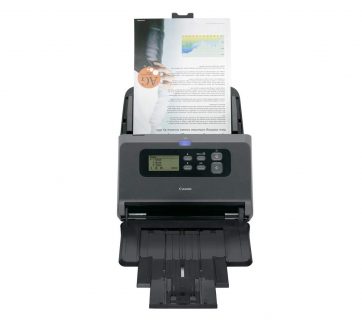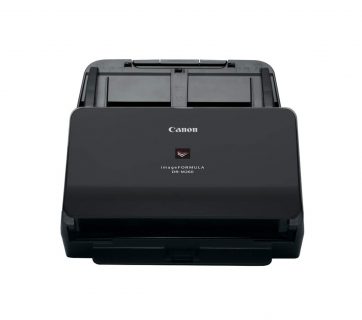 Equipped with a newly developed image processing engine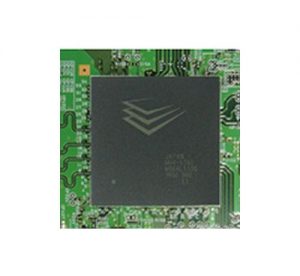 The scanner mounts a new image processing engine, the DR Processor, which is equipped with a high-speed CPU. This makes fast, high-quality scanning possible without depending on the performance of your PC. It also makes support possible for the newest
interfaces such as USB3.1 Gen1.
The DR Processor reduces uneven coloring, allowing documents to be scanned as images that are more suitable for OCR (Optical Character Recognition).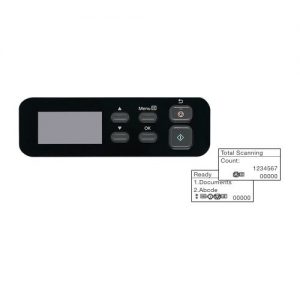 Scanning status and count can be easily checked on LCD panel. Up to 99 jobs can be registered by combining commonly used scanning modes and output destinations. Users may select and execute a job from the LCD panel with a single click. With error and roller replacement notication incorporated to the LCD panel, the administrator is able to respond quickly should any problem arise.
Bundled software - CaptureOnTouch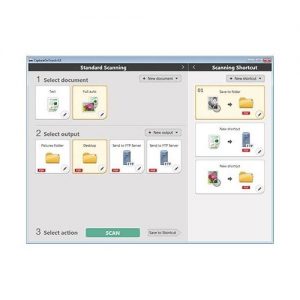 CaptureOnTouch V4 provides easier and more effective scanning with new GUI, including a simple one-click operation for routine tasks such as scan-to-email or scan-to-desktop.
Two scanning methods are available to satisfy a variety of needs including adhoc and daily scanning. There is a "Standard Scanning" mode where scanning mode and output mode can be separately congured, and a "Scanning Shortcut" method where the specic scanning mode and output method are precongured, allowing one-click operation.
Whether color, gray, or black and white, up to 120 sides (60 two-sided documents, 200 dpi, A4 portrait) can be scanned per minute in a fast, one-pass operation. In addition, the heavy-duty Auto Document Feeder can hold up to 80 sheets of paper.
Noise is signicantly reduced compared to the previous model, thanks to the improvements of incorporated mechanical components. Comfortable user environment is realized.
Supreme paper-handling reliability
Featuring intelligent self-revolving feeder rollers, the DR-M260 prevents skewed feeding when documents of different sizes are inserted together as its left and right rollers rotate independent of each other.
CANON Document Scanner imageFORMULA DR-M260 Specifications
General
Bundled Software
ISIS/TWAIN Driver, CaptureOnTouch, CapturePerfect, Kofax VirtualReScan Basic
Dimensions (W x D x H)
Feed tray and eject tray closed: 285 × 254 × 231 mm
Feed tray and eject tray open : 285 x 652 x 367 mm
Ejection pockets
–
Interface
SuperSpeed USB3.1 Gen1/Hi-Speed USB2.0
MICR
–
On-Board Jogger
–
Operating Environment
Temperature: 10 – 35°C
Humidity: 20% to 80% RH
Supported Operating System
Windows
Options / Consumables
Flatbed Scanner Unit 102, Barcode Module, 2D code Module, Exchange Roller Kit (feed roller and retard roller), Carrier Sheet (Passport), Carrier Sheet (A4)
Power
AC100 – 240 V
Power Consumption
Scanning: 23 W,
Sleep mode: 1.4 W,
Power Turned OFF: less than 0.1 W
Weight
Approx. 3.4 kg
Scanning Document
Feeding Method
Automatic
Document thickness – Plain Paper
Page separation mode:
Weight: 27 – 413 g/m2
Thickness: 0.04 – 0.49 mm

Non Separation Mode:
Weight: 27 – 413 g/m2
Thickness: 0.04 – 0.49 mm
Document thickness – Postcard
–
Document thickness – Business Card
Weight: 380 g/m2 or less
Thickness: 0.45 mm
Document thickness – Card (ISO/IEC compliant)
1.4 mm or less
Document thickness – Passport
6 mm or less (including carrier sheet)
Feeding Capacity
80 sheets

Document size – Plain Paper (A4/LTR)
Width: 50.8 – 216 mm,
Length: 54 – 356 mm
Document size – Long Document Mode
Up to 5,588 mm (200dpi)
Document size – Postcard
Width: 88.9 – 108 mm,
Length: 127 – 152 mm
Document size – Business card
Width: 50 – 55 mm,
Length: 85 – 91 mm
Document size – Card (ISO/IEC compliant)
54 x 86 mm
(Horizontal feeding only. Embossed cards can be scanned)
Document size – Passport
88 x 125 mm (ISO standard)
When scanning, be sure to open the passport and insert it in the provided carrier sheet (for passports) beforehand.
Document size – Plastic card
–
Document size – Magnetic card
–
Scan

Light source
LED (red, green and blue)
Maximum Resolution
600 dpi

Scan Resolution
150 x 150dpi / 200 x 200dpi / 240 x 240dpi / 300 x 300dpi / 400 x 400dpi / 600 x 600dpi
Scanner Element
CIS
Scanner Type
Desktop sheetfed scanner

Scanning Modes
Black and white, Error diffusion, Advanced Text Enhancement, Advanced Text Enhancement II, 256-level gray, 24-bit color
Scanning Side
Simplex / Duplex

Scanning speed
A4 / LTR, Portrait, 200dpi:
Black and White: 60ppm (simplex) / 120ipm (duplex)
Grayscale: 60ppm (simplex) / 120ipm (duplex)
Colour: 60ppm (simplex) / 120ipm (duplex)
Suggested Daily Volume (Scans)
7,000
Product Catalogue PDF file : 
CANON Document Scanner imageFORMULA DR-M260
579KB
(You need to install Acrobat Reader to open the PDF files.)